Eliminate Plaque, Remove Tartar, Reverse Gum Disease and Freshen Breath immediately.
Great for Dogs and Cats
PetzLife Oral Care is a complete, all-natural solution to your pet's oral care needs. It is GUARANTEED to break down plaque and tartar, work under the gum line to help heal gum tissue, and kill the bacteria that causes bad breath. So whether your pet has bad tartar build-up, has red inflamed gums, or just plain old stinky breath….
PetzLife is your solution!
Directions
Removing buildup:
Apply twice daily until plaque and tartar has dissolved. (noticible results in 30 days) Results may vary.
As a preventative:
Apply 2-3 times per week (can be used daily)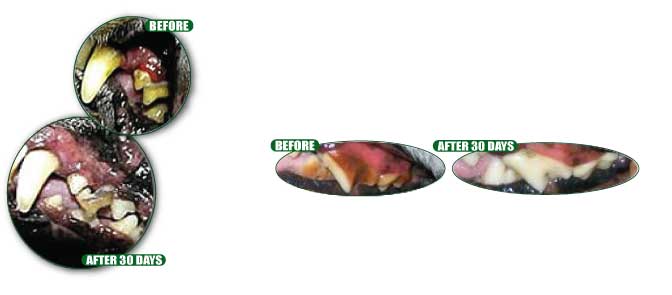 Product Application
Use recommended dosage and apply the spray or gel to into the pet's mouth, directly on the gumline if possible to speed up results.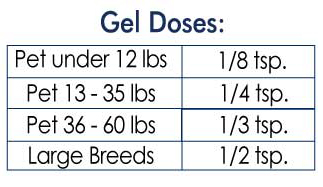 FOR BEST RESULTS, WITHHOLD FOOD AND WATER FOR AT LEAST A HALF HOUR AFTER APPLICATION.
Gel Tips: Apply gel onto fingers and wipe onto the animals teeth and gums. Even wiping on the outside of your animals lips will do the trick as they will naturally want to lick it off. For cats, you may dab gel on top of their paw as they will lick it off as well.
Ingredients

Grape Seed Extract
Helps prevent dental plaque
Helps mitigate oral and gum diseases
Contains Proanthocyanidins (Potent antioxidant properties)
Grapefruit Seed Extract
High in vitamin C, E and bioflavonoids
Excellent at alkalizing body fluids
Reduces periodontal inflammation
Detoxifies, enhances and supports immune function
Grain Alcohol
Anti-bacterial
Holds ingredients in suspension
Catalyst for ingredients efficacy
Thyme Oil
Natural antimicrobial properties
Helps control the pathogenic organisms responsible for tooth decay, gingivitis, and bad breath.
Neem Oil
Helps prevent bacteria from adhering to teeth (reduce plaque)
Helps prevent and reverse gum disease
Natural breath freshener with antibacterial properties
Peppermint Oil
Very potent antiseptic properties
Helps to battle bad breath bacteria
Contains omega-3 fatty acids, Vitamin A and Vitamin C
Purchase PetzLife Oral Care Gel Now
4 oz Oral Care Gel – Peppermint
$24.99