Introducing Our New Look.
Same great product.
A science-based formula developed for Vets…for your pets.
Most Advanced Tool In The Fight Against Canine Cancer
K9 Medicinals® Immune Support is a holistic, multi-formula, science based, canine health supplement. It designed to support canine body systems responsible for optimal immune system function and health.
Core-Hemp™  could be the key to unlock your own, as well as your pet's health. Realizing your full health potential by supporting overall mind and body balancing. Now you and your pet can be as healthy and happy as possible. The bottle contains 500 milligrams of full spectrum PCR in a base of organic hemp oil. With Core-Hemp™ there is no psychotropic effect and it is not habit forming. Easy to take each drop contains 1.0 milligram of PCR.
Core-Hemp™ is grown, processed and bottled in the USA and is Non-GMO. 100% Hemp product, NO coconut oil or MCTs.
Core-HempTM cream is grown, processed and bottled in the USA
Our Core-Hemp™ Cream is an incredible new scientific breakthrough in supporting normal inflammatory response and muscle relief. Our Core Hemp Cream is free of parabens, synthetic fragrances, colorants, other potentially harmful and drying chemicals found in other skin care products. It is a nontoxic and hypo-allergenic skin care solution.
Anal Gland Support for Dogs and Cats.
Veterinarians and pet owners everywhere know that Glandex is the best way to maintain healthy anal glands in dogs and cats. That's because Glandex is the only product that addresses all of the underlying causes of anal gland problems and works from the inside out to help maintain healthy anal glands. Glandex is a highly effective and proven solution to anal gland problems and the results speak for themselves.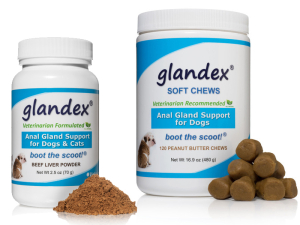 The ultimate daily dog supplement. Designed by Dr. Demian Dressler, inventor of Apocaps, the world's first apoptogen formula, EverPup has some of the same natural apoptogen ingredients as Apocaps, but also includes glucosamine (for joint support), Prebiotics and Probiotics (for digestive support), plus essential vitamins and minerals.