K9 Medicinals® Immune Support Wafer
K9 Wellness Dietary Supplement
K9medicinals Mushroom Immune Support Beef Flavored Chewable Wafer For Dogs, Easy to administer wafer.
Same exact formula as our best selling  "K9medicinals Immune Support powder" but now in a yummy chewable beef flavored wafer.
30 Day Supply For Most Dogs
WHOLE FOOD SOURCED VITAMINS, MINERAL AND ANTIOXIDANTS IN IMMUNE SUPPORT.
Contains #1 Clinically Studied Antioxidant and Probiotic
100% Human Grade Ingredients & Made to Human Standards in an approved and inspected FDA facility
NO sugar, starch or blood-glucose elevators.
Yummy beef flavor. Dogs love the taste.
100% Made and sourced in the USA
Many dogs show more vigor and energy within a week, some dogs take up to four weeks to show improvement.
Medicinal Mushrooms Certified Organic (one strain of chaga is northern forest "wild" – eco-responsibly harvested)
NO FILLERS! This formula's base is 100% USA sourced, human grade – Beef Liver and whole egg.
100% Manufactured in USA – GMP – FDA – USDA
Clinically Proven – Patent Pending – Guaranteed!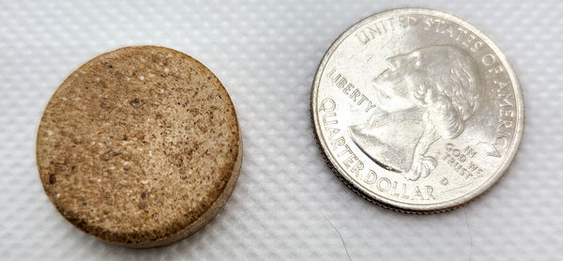 How Your Pet Could Benefit From K9medicinals Immune Support Chewable Wafers
Has low physical resilience and vitality
Is receiving or recovering from conventional cancer therapies
Needs intensive (or preventative) support for overall health.
Could benefit from additional immune support and helps protect cells from oxidative stress/free radical damage.
Promotes better quality of life.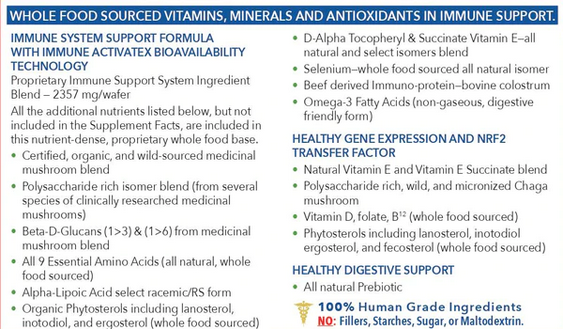 K9 Medicinals® Immune Support Wafer
Contains #1 Clinically Studies Medicinal Mushrooms & Antioxidants
60 Chewable Wafers
30-60 Supply
Original Price $79.95
1 for $59.95
Note: Individual results will vary
K9 Medicinals® Immune Support Wafer
Contains #1 Clinically Studies Medicinal Mushrooms & Antioxidants
60 Chewable Wafers
30-60 Supply
Original Price $119.90
2 Pack for $115.99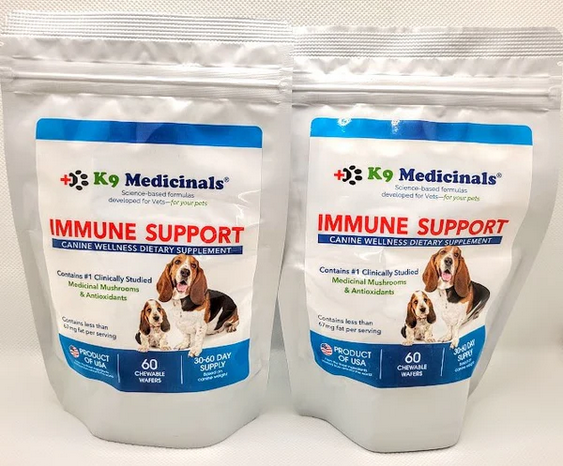 Note: Individual results will vary
K9 Medicinals® Immune Support Wafer
Contains #1 Clinically Studies Medicinal Mushrooms & Antioxidants
60 Chewable Wafers
30-60 Supply
Original Price $179.85
3 Pack for $148.95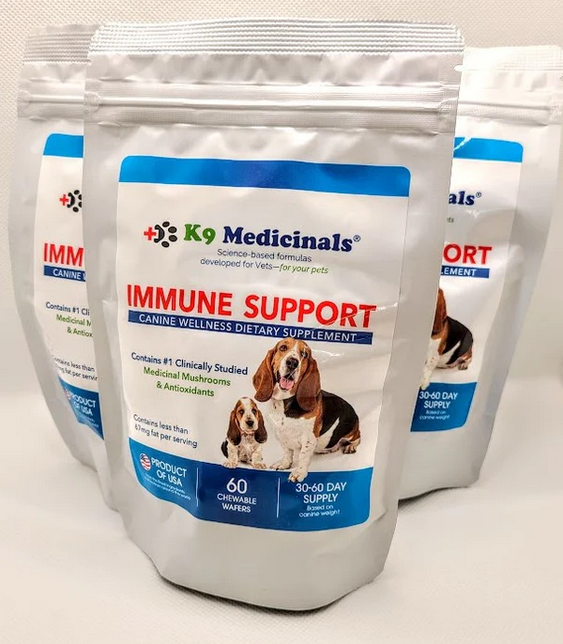 Note: Individual results will vary