Professional-strength joint support for dogs
What is K9 FullFlex™?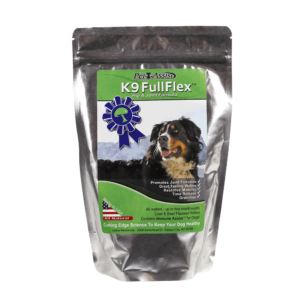 Just like people, your dog's cartilage deteriorates with age. This can cause their bones to rub against each other, which results in joint swelling, pain, stiffness and reduced mobility.
K9 FullFlex™ is a scientifically advanced daily supplement designed to decrease painful inflammation, improve mobility and increase joint strength. You'll notice significant improvement in pain reduction and mobility in as little as two weeks. Then the potent formula continues working to support long-term joint health.
The supplement comes in thin wafers, making it easy for dogs to chew. And the natural beef-flavor makes it enjoyable for them to take.
How K9 FullFlex™ helped Steve

"I am ten years old and my name is Steve. In November 2010, which was one of the coldest winters on record where I live, I started to have trouble getting up and down the stairs. Hardwood floors and tile would turn into a frozen lake and my legs just went every which way. I would often just lay there until help came to assist me onto the carpet. Even with all of the help from 'the hands that feed me,' I was still having trouble with stairs. My hip area was sagging and movement was becoming a major effort.
One day a friend, 'of the hands that feed me,' gave them a sample of K9Full Flex. It was amazing! I felt better after just one dose. I had such a good day that my very skeptical, 'hands that feed me,' ordered a one month supply. I did so well that I can now maneuver the stairs on my own ( no more barking at the bottom of the stairs for assistance). I sneak across the wood floors with no slipping!
I want to thank you for this product that has helped me feel like the dog I used to be. You have given me months of quality life and time and hopefully many more to come. Thanks for making this supplement available to me. It has done wonders."
Steve
How does K9FullFlex™ help my dog?
K9 FullFlex™ is the most potent joint support supplement available for your adult dog. The 100% organic formula uses a three-pronged approach for complete joint support:
1. Reduces inflammation
Green Lipped Mussel concentrate contains omega-3 polyunsaturated fatty acids shown to decrease inflammation and stiff joints.
Boswella extract helps reduce inflammation and contains a natural pain-relieving compound that acts directly on pain receptors.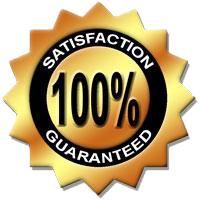 2. Supports cell regeneration
Added K9 Immunity™ enhances the body's ability to speed up healing and fortifies the joints from free radical damage.
Transfer factors and immune proteins stimulate tissue, muscle and bone repair. Plus enhances the effects of glucosamine and chondroitin.
Organic nano-calcium gluconate complex quickly and directly absorbs into troubled joints for faster rebuilding.
Glucosamine and chondroitin replenish key structural ingredients needed for rebuilding cartilage and improving joint health.
Dicalcium phosphate from beef bones provides the raw material for repairing worn or damaged joints and for increasing bone strength.
3. Improves mobility
Proteins from natural eggshell membrane reduces joint pain and improves mobility.
Hyaluronic acid helps lubricant joints, which lowers inflammation and helps speed up healing.
Stearic acid acts as a joint lubricant to increase comfort and mobility.

Product Ingredients
K9 FullFlex™ for dogs over 40 pounds
Supplement Facts
Serving Size:
Dogs < 40lbs- 1 chew/day
Dogs > 40lbs- 2 chews/day
Servings per container – 60
Active Ingredients in each 4000 mg chew
Glucosamine Sulfate
250mg
Calcium Carbonate
200mg
Chondroitin Sulfate
200mg
K9 Immunity Immune Active including 1,3-1,6 Beta Glucans
185mg
Perna canaliculus Green Lipid Mussel Concentrate (Shell Fish)
185mg
Natural Egg Shell Membrane Proteins (Egg)
100mg
Turmeric (curcuminoids)
90mg
Boswella serrata Extract
70mg
Beef Derived Immuno-protein concentrate
25mg
Black Pepper (Piper nigem)
10mg
✝ Daily Value Not Established

*No Sugar Added, With Flax Seed Meal, Turmeric/Black Pepper combination supports absorption
Other Ingredients: Calcium propionate, Flax seed meal, Glycerin USP, Lecithin, Natural flavor, Arrow root, Rosemary Eextract, Vegetable oil
Contains: Egg, Milk, Shell Fish
✝ These statements have not been evaluated by the FDA. This product is not intended to diagnose, treat, cure, or prevent any disease.
Is K9 FullFlex™ right for my dog?
K9 FullFlex™ is safe for all dog breeds needing joint support and has no known side effects. It is recommended for dogs over one-year old. This formula is safe for pregnant dogs, and nursing dogs. As with any supplement, we suggest discussing the dosage with your veterinarian first.
Guaranteed safe, natural and effective:
Safe for all breeds and sizes
Safe to use with other cancer treatments
Made with 100% USDA Certified Organic materials
Manufactured in a FDA registered facility
100% non GMO
Created according to the highest pharmaceutical standards
Absolutely no binders, fillers, flow enhancers or time release agents
Have no known side-effects
100% non-toxic (no risk of overdosing)
Backed by our full satisfaction guarantee
Recommended Daily Use:
K9 FullFlex™ is packaged according to your dog's weight. However, the formula is exactly the same for all three weight categories. The only difference is the dosage (listed below). For added savings, we recommend the K9 FullFlex™ for dogs over 40 pounds.
For dogs over 40 pounds: 2 wafers per day or as directed by your veterinarian.
Purchase K9 FullFlex™ Now
K9 FullFlex™
Contains: 60 wafers – 3565mg each
$33.95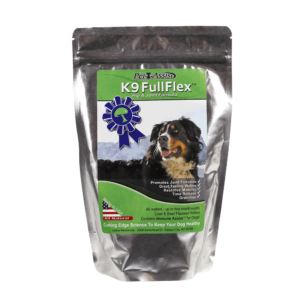 Buy 2 & Save
Contains: 60 wafers – 3565mg each
$65.99